Ximpay as number 1 direct carrier billing solution in Indonesia
Ximpay is brand of direct carrier billing solution provided by PT. Triyakom. PT. Triyakom is one of the leading mobile content and solution provider, launched first services in 2001 that already have 17 years of experiences in mobile industry through collaboration with Indonesian operators.
Mobile carrier billing is the most powerful payment solution in Indonesia for game and digital products as credit card users are very limited only 2% of the population in Indonesia. With 265 Million population and average 5.16% economic growth in last 5 years from 2013, Indonesia is becoming one of the most attractive markets in the world, especially in digital VAS services.
Those who want to enter into Indonesian market should consider Ximpay as the most reliable payment solution through mobile to penetrate Indonesian consumers.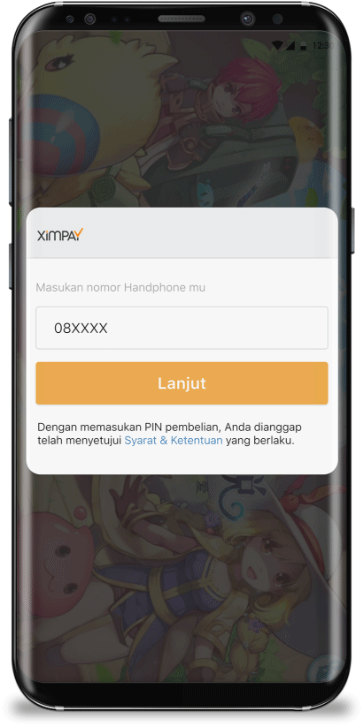 Why
Ximpay ?
Providing Secure, Easy & Faster Payment Method.
Have direct contract with all Telcos in Indonesia, Ximpay prove itself as the most competitive payment gateway. Ximpay enables partner to do one stop connection with all telcos, provide competitive share rate, more stable network connection, immediate troubleshoot with operators support and more chance of co-promotion through powerful operator channel as well.
Supported by our long experienced IT staffs, you will have direct access to help you with any issue and do the necessary process of trouble shooting with the speedy and satisfactory result. We understand customer satisfaction is crucial to the success of the service. Ximpay also have customer service and social media team that are ready to handle customer complaints and to maintain communication with customers.
We understand that company brand is important to create company identity. White labeling allows you to offer services or products without having to spend time and money on designing and developing them yourself. Ximpay help partner who wants to use their own brand in the payment process flow by providing back-end API. It will help partner to show their own payment page with their brand. Partner also could create their design with any promotional text.
We also provide voucher distribution service for those who want to increase sales through voucher distribution. Ximpay has a couple of channels to distribute vouchers such as Ximpay store Portal and UMB. Ximpay store is a web portal which sells game voucher from our partner. Currently there are Garena, Steam, UniPin, GOC, and from many merchants. In addition we also have dedicated UMB channel in all telco to help you reach user in Indonesia.
Having huge number of subscribers, promotion support from Telco become the most powerful marketing tools. You or your merchant partners could get strong promotion support from telco such as insertion, UMB header, SMS broadcast, social media and other channels that can help you to increase awareness and sales of your product. Ximpay could directly help you to get Telco support and organize co-programs with operators in Indonesia.
Ximpay provides an actual dashboard that have revenue and transaction reports in every transaction through Ximpay that partner can access 24 hours. With ID and Password given from Ximpay, you can access all valuable information about revenue, transaction details per operator, success or fail charging, MSISDN and etc. Based on this data you and your partner will be able to make effective marketing strategy to aim your target.

Direct top up

server to server
From 262 billion population in Indonesia, only 36% of population that have bank account in Indonesia, 2% have credit card and 60% is mobile user. Considering user capability, Ximpay would like to offer direct payment settlement through server to server connection. It allows users to only need input their phone number and deduct payment from their top-up balance, the fastest, and the most convenient and secure payment method.

Voucher distribution

Channel
UMB (USSD Menu Browser) is one of the most effective marketing strategy to distribute game or digital voucher. USSD code works on any mobile phone and does not require data package. Transaction can be done at anywhere in anytime at most convenience with a dial of a short string. In addition, since the string is short the chance of transaction time-out is rare. Ximpay store portal is one stop store that connect user to many voucher merchants. Ximpay store offering more than one type of payment method to gives your customers the option to choose the payment method that them feel convenience and suitable.
1

Choose Denomination

2

Input Phone Number

3

Receive unique code by SMS

4

Reply unique code

5

Receive Success Notification
1

Choose Denomination

2

Input Phone Number

3

Receive unique code by SMS

4

Reply unique code

5

Receive Success Notification
1

Access UMB Through USSD Channel

2

Choose any voucher that you want to buy

3

Choose denomination

4

Confirm transaction

5

Receive success notification and voucher code by SMS
Growing up in digital age
Entering new era of digital service, this will change the way we work, communicate, and engage with customers and partners. Your business needs to be much more responsive to new generation of partners and customers who demand real-time data transactions. Ximpay provides a platform that eases our partners to gather users who want to do an easy, efficient and fast transaction. Within one integration, merchants will directly connect to carrier billing for all operators in Indonesia.